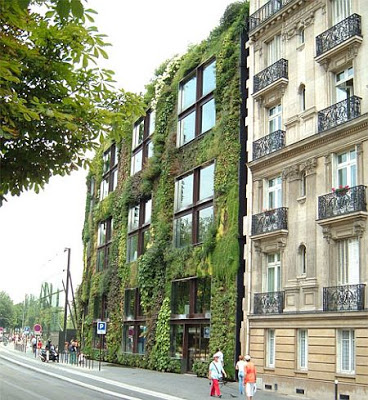 (Patrick Blanc)

I'm pretty sure it would be against our lease agreement to put up a living wall in our apartment; so until we have our own place to fix up this will be filed in my "dream" list.

The charm and beauty of vine covered buildings has always appealed to me which is what originally caught my eye in these photos; however, upon closer investigation I found that their design is purposeful as well as artistic.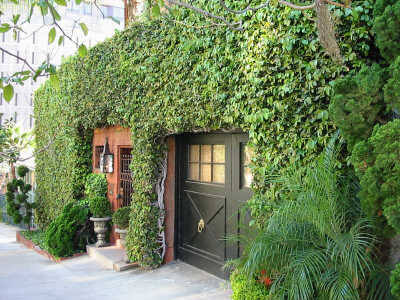 (image via Energy Smart Ideas)
Patrick Blanc is most well known for designing living walls, but they are an option for almost any indoor or outdoor wall. Living walls go by a host of other names- Green Walls, vertical gardens, and biowalls and they serve a number of purposes both indoor and out: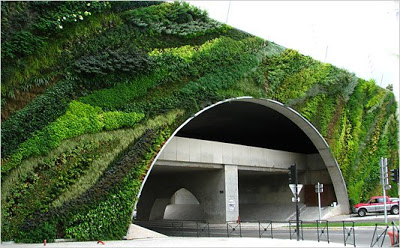 (Patrick Blanc)
Outdoors:
-Absorb and filter storm water, which reduces local water body pollution and helps prevent the overwhelming of municipal storm water infrastructure.
-Filter air particulates, improving air quality and help to reduce the urban heat island effect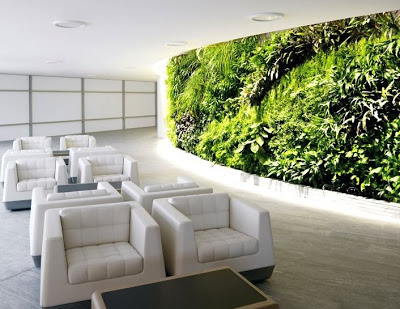 (Patrick Blanc)
Interiors:
-Improve air quality
-Add humidity to the air when central heating is used in the winter

And the visual interest they add to buildings can't be overlooked- people would prefer to look at greenery instead of concrete in most cases so perhaps there is a psychological effect to be had as well?