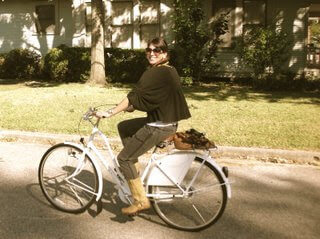 I'm incredibly excited to be doing an Eco Style profile on Courtney from
In(side) The Loop
. Creative, endearing and intelligent—Courtney has the knack for effortless style. As a reader of her blog, I noted the dotting of green related posts and wondered if this enviably chic Houstonite would share some of her secrets.

Courtney says she is constantly learning ways to incorporate sustainable items into her lifestyle; here are some of the things she does:
Transportation:
"I love to ride my bike and Vespa around town. I've outfitted my bike with 2 baskets: one is removable for bringing into the market or shop and the other is shaped like a half-moon, which perfectly cradles 2 bottles of wine! We often meet friends for dinner at a nearby neighborhood and love to take our bikes there. The Vespa is great for further adventures around town. It gets over 70 miles to the gallon and it's an absolute blast to ride!"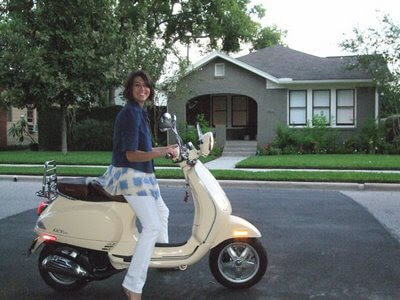 Work:

"I work from home, so I always recycle computer paper and print on the front and back, as well as recycle ink cartridges by either mailing them back to the company or taking them to an office supply store to be refilled. The latter option is so much cheaper than buying new, off the shelf replacements!"
Home:

"I really think most things don't have to be new to be greater. One of my favorite ways to help
reduce and reuse is by recycling
old furniture and clothing into my everyday life. The majority of our household furniture came from flea markets and thrift shops, and I've updated them to relate to our style. It's easy to change out paint color or re-stain an end table when it's constructed from solid wood. Most furniture today is made from particle board or veneers, making it much more difficult to refinish or last a lifetime. "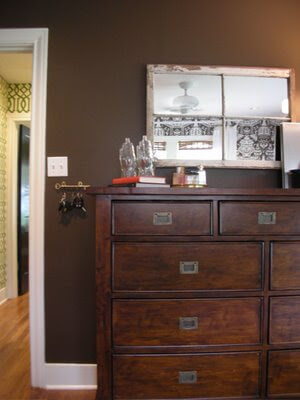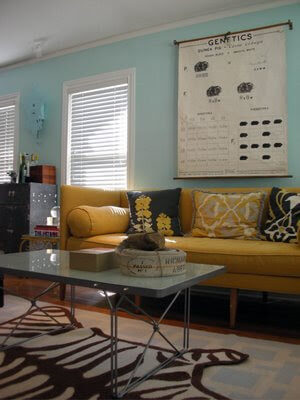 "We live in a very old home from the 1920s. While it's incredibly well made, it certainly can't compete with the energy efficiency of new homes today, so we've made a few adjustments. We took out the hot water tank and installed a tankless system, which provides hot water only as it is needed. The unit kicks on when there is a demand for hot water, thus avoiding the standby heat losses associated with storage water heaters. And you'll never run out of hot water no matter how much it is used unlike the older tank systems."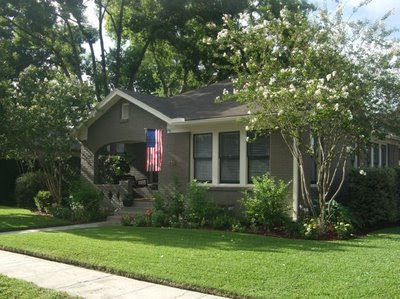 "Our windows are original to the house and we definitely lose a lot of our cooling and heating through the wooden frames and thin glass. We applied a
window tint
that reflects up to 78% of the sun's heat that comes through the window. The tint is a huge help to keep us cool during the Texas summers! Also, my husband laid an extra 2 layers of insulation in the attic and the temperature in our house literally dropped overnight. And the best part is the drastic reduction in our electric bill!"
"We take our filled recycle bin to a nearby drop-off location since they have containers divided by materials. This makes it easy to know what you can and can not recycle and allows me to repurpose more than what the trucks will take."
Style:
"I wear a lot of vintage clothing. I have two dealers in Houston that I have on speed dial and they're always my first stop when I'm in of a dress! And besides, I always feel special when I have on a one-of-a-kind dress or statement piece that can't be found hanging on the racks at department stores. It's an easy way to be unique and keep pieces out of our landfill. And when you're done with something, be sure to donate it. One man's trash is another's treasure. Case in point: my vintage furniture and clothing!"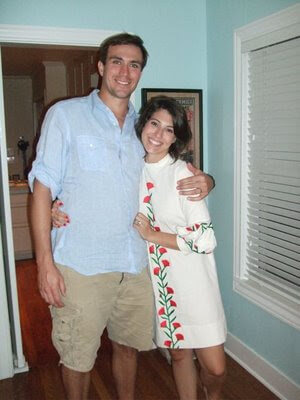 "Designers and artists are starting to go green and make items with a low impact on our environment; it's great! I think everyone is becoming more and more aware"
Green Advice:
"I most definitely subscribe to the thought that it's not about doing it all. But if everyone did something, the impact would be incredible. And it doesn't take a huge altering of lifestyle, just takes an extra smidgen of awareness."
Thanks Courtney for the insight and inspiration!
(To see more of Courtney's house check out
this
feature at Beach Bungalow 8)