I was so inspired last week by all the images and stories in my social media feed about World Breastfeeding Week. I was able to breastfeed James Robert for 14 months; it took a lot of blood sweat and tears but I was so glad to have persevered!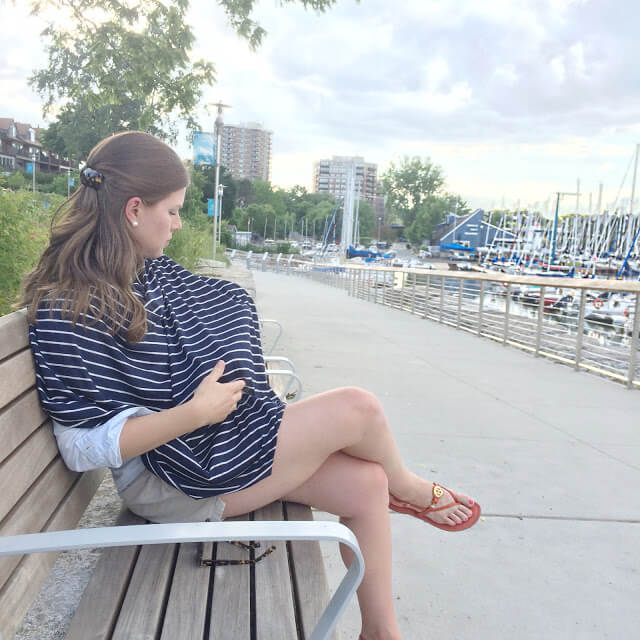 I am hoping that I will be able to nurse Thomas for the same about of time as it was a very special experience despite the difficulties. It has been easier to get the hang of nursing the second time around (like riding a bike!) but with different challenges. I don't have the ability to be at home for all of his feedings. With the need to be out and about with a toddler, I have been learning some ways to ease into nursing in public.
These are some of the things that have helped support my breastfeeding efforts most in the past 2 months:
Buttons:
I've been adding a few things to my wardrobe with buttons in the front for easy access. I think I lived in a nursing tank + cardigan with James Robert, but wanted to add some non-nursing things into the mix this time. I am obsessed with
this romper
(below) because it's super comfortable and buttons in the front all the way to the navel.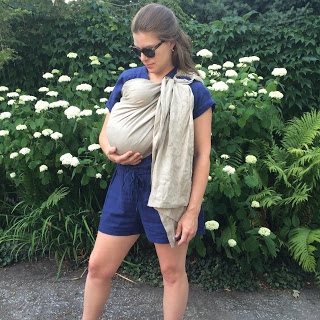 sling is from Hope Carried
Nursing Cover:
For getting used to breastfeeding in public, I have liked the
Udder Cover's
brand because it has a opening at the top that allows you to look down and see your baby. As you get the hang of things and don't need to finagle as much, I have been liking a more drapey nursing cover like
this one
from These Hidden Gems. There are so many covers on the market, but what makes these special is supporting a wonderful small business that gives back to women. I adore the nautical navy stripe and that it also doubles as a car seat cover!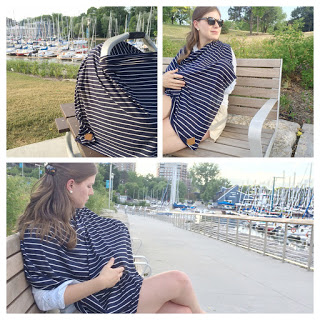 cover c/o These Hidden Gems
Updated nursing tank
: It's worth investing in a few staple pieces that you'll get miles of use out of, such as this
classic white tank
from Boob design. I like that the straps are more substantial than many nursing tanks and that the subtle design allows for discrete feeding without showing a ton of your chest. This tank has been really great to nurse in while in public.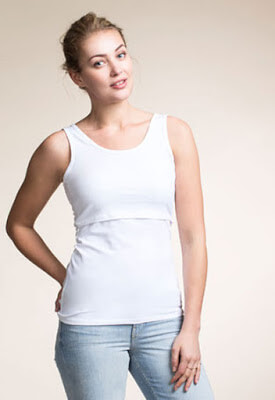 Water bottle:
I've never been as thirsty in my life as I am while nursing and I crave
cold
water. I have been absolutely loving
this one
. It is a lower price point than s'well but absolutely effective at keeping the drink cold throughout the day.

Nursing-friendly PJ's:
There is something very satisfying about a pair of pyjamas that feel pretty rather than merely pedestrian. Especially postpartum, when you spend a lot of time in your PJ's! I added
th
ese to my collection and love it!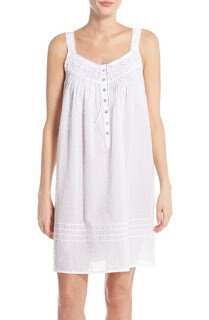 Audible:
I found that if I scroll through my phone when I get up in the middle of the night to nurse, I wake up too much and have trouble getting back to sleep. Mat had the genius idea of listening to a book; it's hands free and keeps me awake without making it hard to go back to sleep.
P.S.
These cookies
are still a favorites for supporting my milk supply!