We had the best time going back to Charlotte last week to visit family and friends! While we were there, James Robert turned three and we practically celebrated the entire week. A highlight was getting all his little buddies together for a train themed birthday party (he started asking for a train party
months
ago)!
Since we no longer live in Charlotte, we rented a space to host everyone. Planning from a distance was a bit challenging, but I tried to keep it simple and easy to execute. I have such a weakness for party planning, especially for kids parties. So luckily, my Mom helped me create some simple DIY train party items such as a tissue paper garland and the cute train she made to play "pin the smokestack on the train game". The
invites
were the jumping off point for our navy and green color scheme.
Some of my favorite elements are below.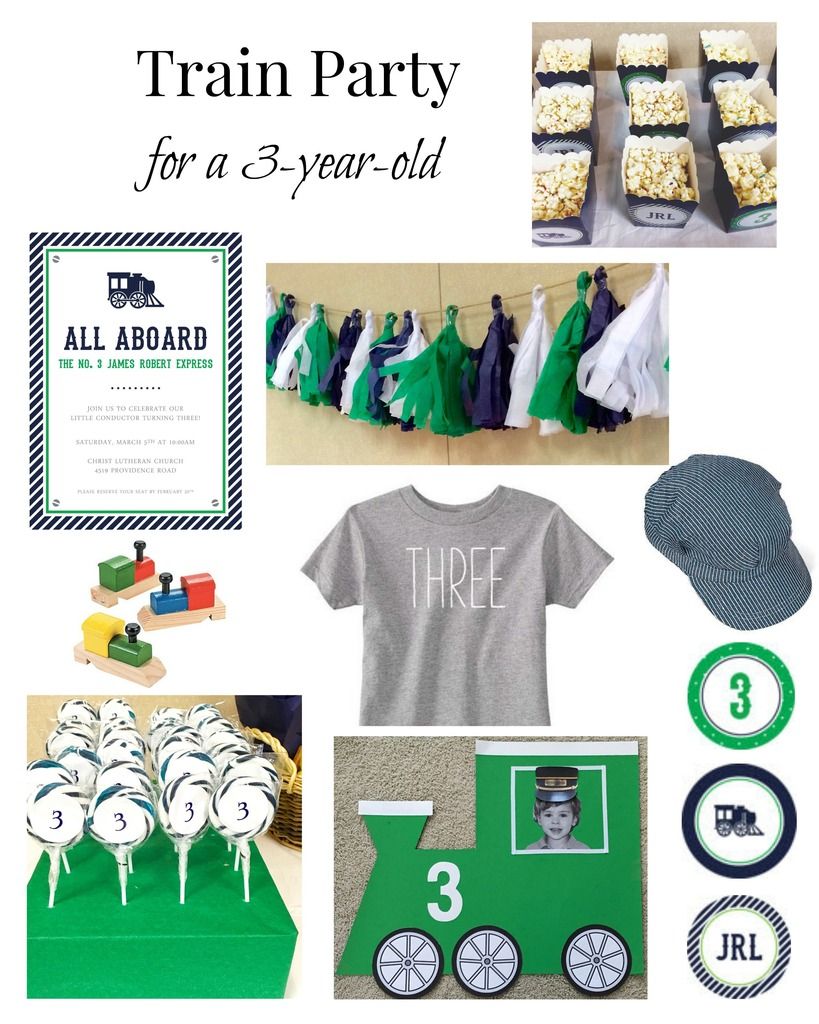 To entertain the kids, we set up a game we called "toss the coal in the hole" which was a hit; what kid doesn't love being allowed to throw something? The "pin the smokestack" game was equally fun.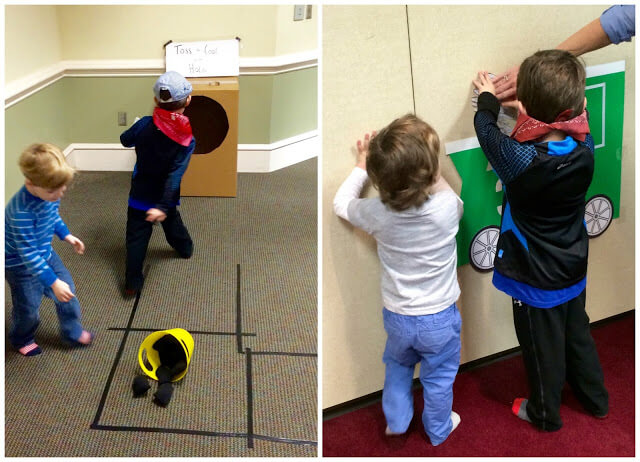 Mat made the cutest train tracks on the ground with electric tape!
We also had an art table set up with lots of crayons, stickers and a hat, bandana and whistle for the kids to be a conductor- these served as fun party favors for kids to take home.
This pop-up train
got a lot of use too. We lucked out on the day of and had beautiful weather, so the kids also went outside for bubbles and chalk.
For the food, we kept things as simple as possible. Veggie and fruit platters and James Robert's favorite chick-fil a nuggets were served.
And since James Robert has a peanut allergy, I made a few desserts at home. One small cake/cupcakes for the kids and also the
most
delicious
birthday cake popcorn.
I loved the way it looked in t
hese
popcorn boxes adorned with
custom stickers
. I have to say, this was perhaps the hit of the party so I wanted to make sure to link to
the recipe
here. I'll definitely be making it again- it was perfect for a kids party because it was egg and nut free!
While the details were a lot of fun, I found that I hardly took any pictures because I was too busy enjoying everything- which is the best kind of party, right?! We felt so lucky to have so many friends join us to celebrate, many we hadn't seen in over a year. It was really a special day. I wish I had gotten a picture of all the kids together, but here's our best family shot!