I have a very eager sous chef and budding baker. Mixing, measuring and pouring are some of James Robert's favorite activities; about once a week, he begs to put on his apron and help me bake something.
This past weekend's excessively cold weather (-20 without windchill!) was the perfect excuse to cozy up inside and bake coconut Anzac biscuits (cookies for my American, friends)! I became enamoured with
Anzac biscuits
while living in New Zealand. They are ubiquitous in their cafes and pair perfectly with tea or coffee.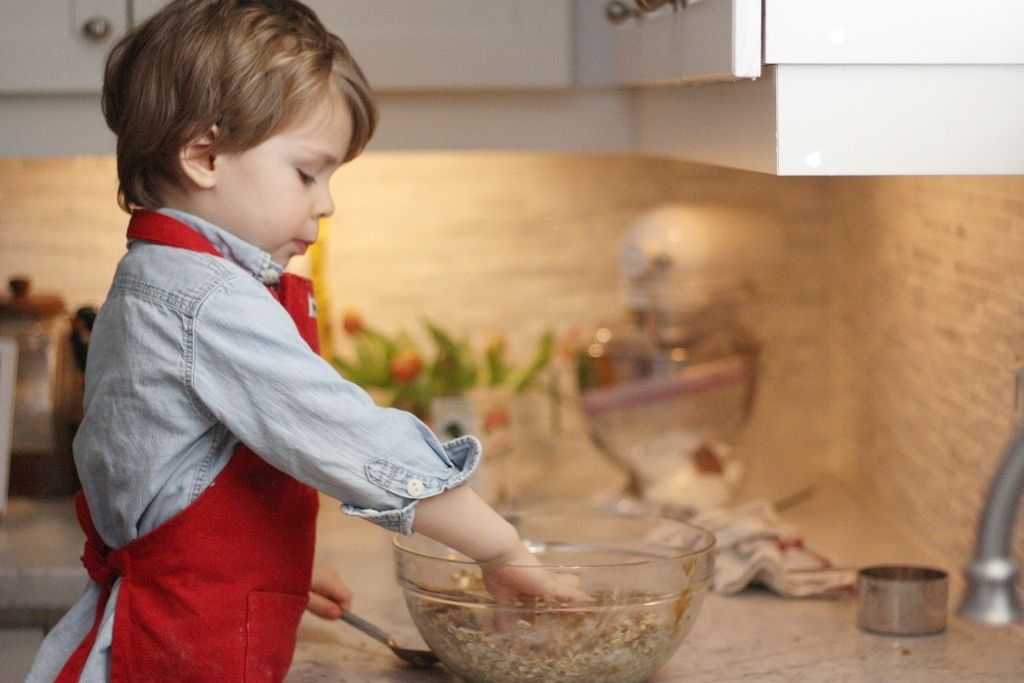 Originally, they were sent to the Anzac soldiers in WWI because they could be made without eggs and keep well in care packages. Today, I appreciate the egg-free recipe for it lends it's self well to little hands who want to steal a lick of batter. Also, James Robert is allergic to eggs (that aren't baked) and peanuts, so this recipe is especially wonderful for us.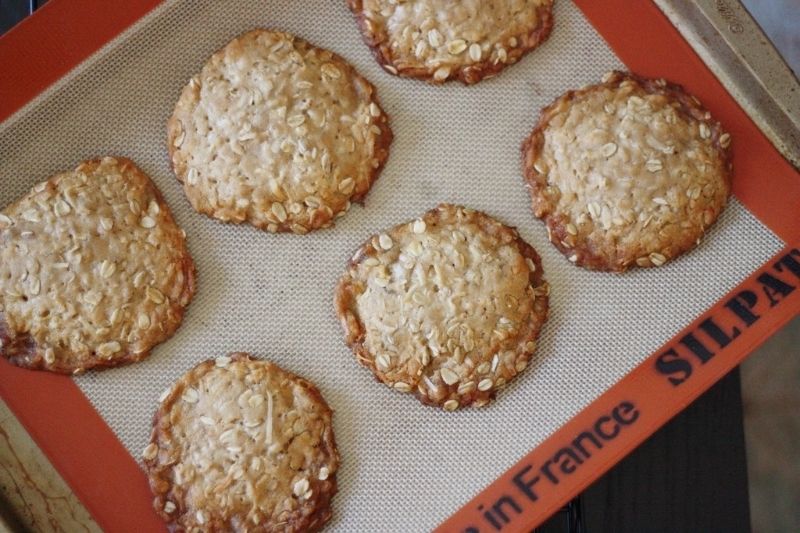 I turn away for one second and he's eating straight out of the bowl!
Coconut Anzac Biscuits:
adapted from Averie Cooks
Ingredients:
1/2 cup of butter, melted
1 cup brown sugar, packed
2 tablespoons honey
2 tablespoons syrup
1 cup all-purpose flour
1 cup old-fashioned oats (don't use quick oats)
3/4 cup sweetened shredded coconut, heaping
pinch of salt if using unsalted butter
2 tablespoons of boiling water
1 teaspoon baking soda
Directions:
1) Melt butter, then add the brown sugar, honey and maple syrup and stir to combine
2) Add flour, oats and coconut (and salt if using) then stir and set aside
3) In a small bowl, carefully add boiling water to baking soda and stir until baking soda is dissolved. Use care as the mixture will bubble
4) Pour water mixture over the rest of batter and stir to combine. The mixture will come together when pinched
5) Scoop about 2 tablespoons and shape into a ball and place on a cookie sheet. Flatten slightly with palm (toddlers love this part) then cover with parchment or plastic wrap and refrigerate for at least 3 hours but up to a few days before baking
6) Pre-heat oven to 350 degrees F. Line baking sheets with a silpat or spray or parchment paper. Place cookies on sheet about 2 inches apart and bake for 9 minutes for perfectly chewy cookies. They will not look "done" in the middle, but will have a slight golden brown to the sides- that's when they are done
This recipe makes a limited number of cookies, I think ours batch was about 12, so you may want to double. Also, I found that letting the dough chill 3 hours vs overnight didn't make much of a difference. The cookies are best after coming out of the oven and setting for about 10 minutes (if you can wait that long!)
Despite the chill of the weekend, it was just what I needed to hit the reset button. February may be the shortest month, but it often feels longest to me. Spending time together, eating cookies and laughing remains one of the surest ways to ban winter blahs. Hope you're staying warm too!