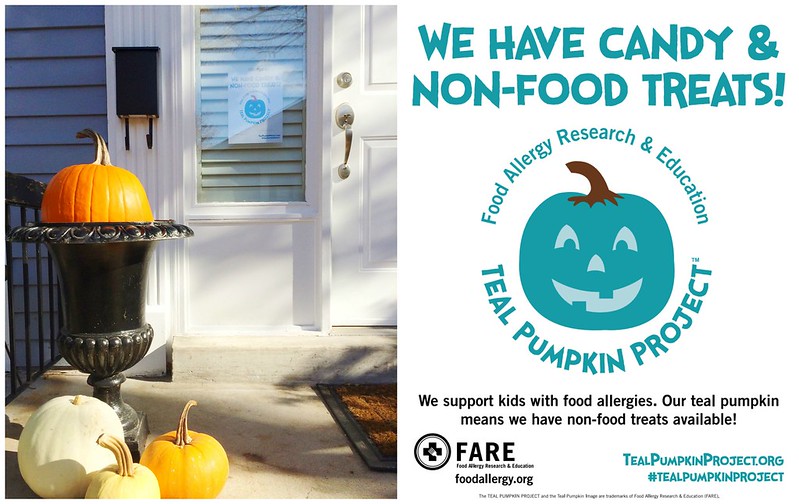 our front door getting ready for Halloween; this is the sign we will display this year




My father tells the story of one fateful Halloween that he took a bite of a PayDay candy bar and ended up being rushed to the ER- he was allergic to peanuts. I didn't comprehend the true terror of this story until becoming a mother and learning that James Robert has the same allergy.
This will be the first Halloween that we take him trick-or-treating and I do so with some trepidation. Being an allergy mom means trying to think 10 steps ahead and being prepared as best as possible. That's why I'm thrilled that today, unlike when my father was little, there is more awareness. In fact, there is a movement to make trick-or-treating more allergy friendly.
This year, our family has pledged to take part in the Teal Pumpkin Project--yours can too! The food allergy research and education foundation (FARE) created the Teal Pumpkin project as a way to raise awareness of food allergies (not just peanut allergies) and promote inclusion in trick-or-treating.
Whether your child has a food allergy or not, odds are that you know another child who does. This is the simplest way to make your house friendly for all children who want to go out this weekend and make fun and safe memories.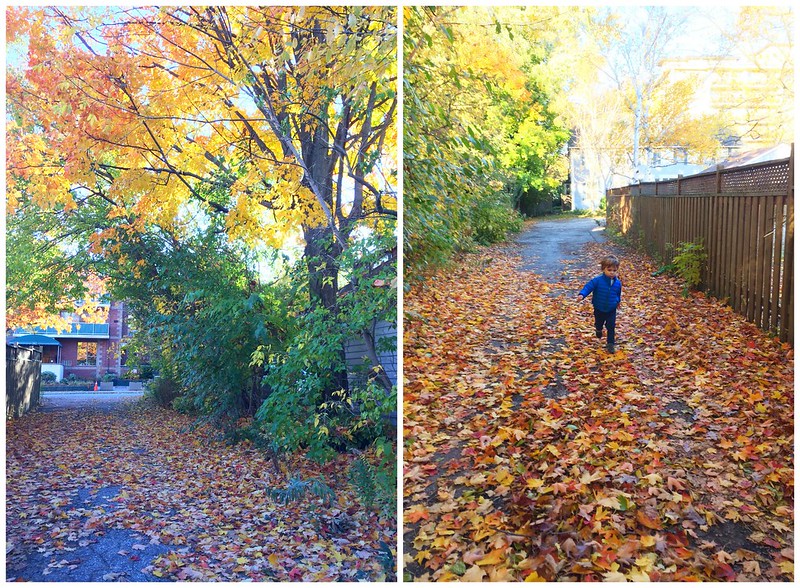 Our Neighborhood is ready for Halloween!
How:
1) Display a teal pumpkin and/or
free printable
at your home.
2) Provide non-candy treats (some ideas below)
3) Sign up
here
(this is optional)
It's important to note that the idea isn't to take candy out of Halloween, in fact, at our house, we're going to be offering candy and non-food items.
When choosing candy, I found an assortment that were peanut free. When children and parents come to the door, we will ask if they have a food allergy and provide choices. I'll be keeping the candy separate from the non food items.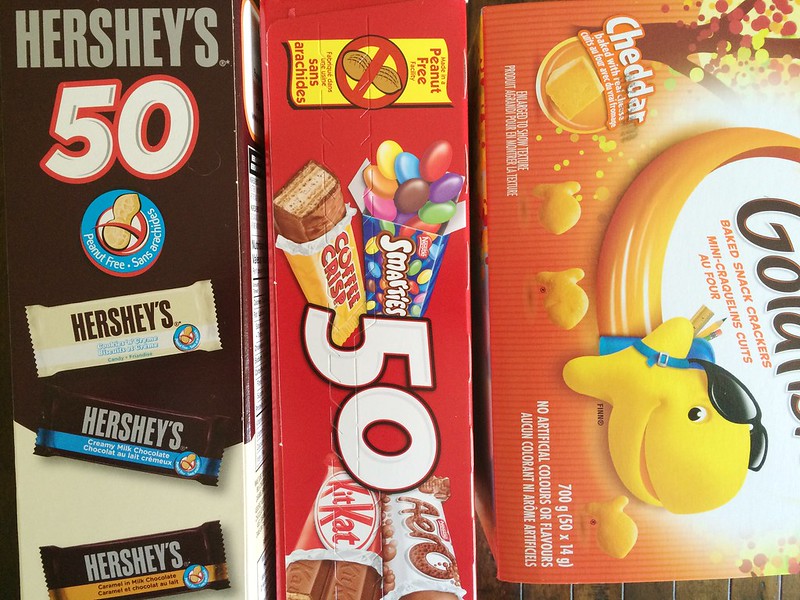 these are some of the food items we will be handing out
What to give:
Kids, especially the little ones, will enjoy non-food items as much as candy. Here are some of my favorite ideas:
stickers
temporary tattoos
bubbles
spider rings
novelty toys
glow sticks/ bracelets
bouncy balls
Where to shop:
I'm planning on hitting up my local dollar store or party supply store. If you're going to do your shopping on amazon prime, consider using AmazonSmile. If you
click here,
your shopping will donate .5% of eligible purchases to the Food Allergy Research & Education charity!
For more information and FAQ's,
click here.