Mat and I just returned from an incredible trip to Banff, AB (more on that later)! After our flight yesterday and taking James Robert to pre-school this morning, fighting off colds and the flu are at the top of my mind. So many people coughing and sneezing-yikes!

An ounce of prevention is worth a pound of cure in my book. I'm determined to try to keep our family healthier this year. Here are a few of the easy, natural habits I'm planning on making routine: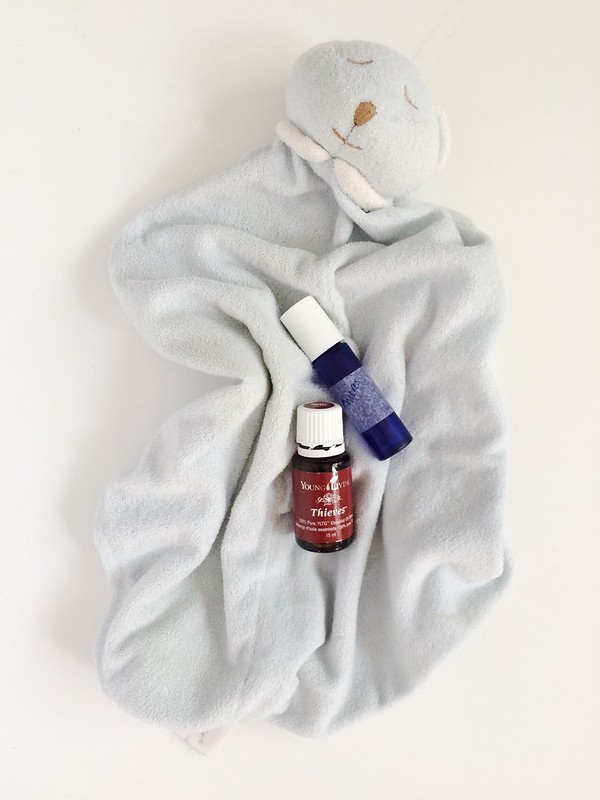 Thieves Essential Oil: In a quest for natural alternatives for James Robert last year, I became hooked on Thieves Essential oil for the whole family. Among many things, Thieves promotes a healthy immune system. We use a roller of diluted Thieves on the bottoms of James Robert's feet before bed and sometimes I'll also roll a bit on the lovie he sleeps with at night. I also like to diffuse it and clean with it.**
Apple Cider Vinegar:
Drinking a glass of water with apple cider vinegar each day (
I posted more on that here
).
Chicken Stock:
Homemade chicken stock has so many medicinal properties. I'd like to make chicken stock and soups regularly. One of my favorite chicken soup r
ecipes is here.
Yoga/ meditation/ foam rolling:
I am going to try my hardest to incorporate one of these practices into my daily routine. Taking time to pause and relax can help your body from getting run down. I love to follow
Lauren Roxburgh on instagram
for foam rolling ideas
like these.
I'd love to hear if you have any other tips!?
**Here is a good place to start if you're interested in learning more about essential oils.