Indulging my pervasive pregnancy craving for cinnamon buns/bread was the catalyst for this recipe.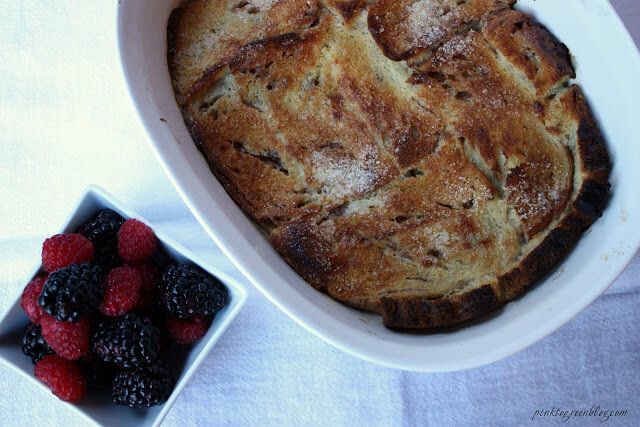 I started with cinnamon chip bread from
Great Harvest
.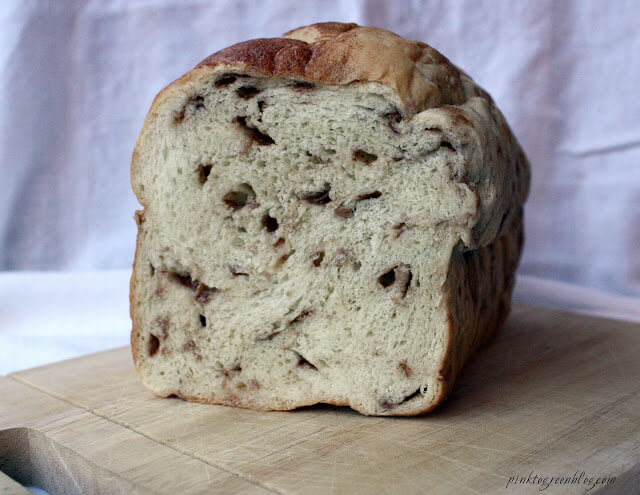 And then let it sit overnight with milk, egg and vanilla. In the morning, I popped it in the oven for 20 minutes and voila- the perfect breakfast. What I love most about this casserole of sorts is that it keeps you from being bound to the stove and makes multiple servings of perfectly done french toast en mass.
Baked Cinnamon French Toas
t {adapted from alexandra's kitchen}
(serves 2, but can easily be doubled)
4 pieces of bread cut into pieces that will fit into your chosen dish
softened butter (enough to butter your bread)
1 egg
1/3 cup of heavy cream
1/3 cup of almond milk
1/2 teaspoon of vanilla extract
pinch of salt
2 tablespoons of sugar
Directions:
1) Butter your desired dish, then cut bread into strips. Butter one side of your bread then arrange buttered side up in your dish
2) Whisk together egg, milk, cream, vanilla and pinch of salt then pour over bread. Let sit overnight in the refrigerator
3) Preheat oven to 425 degrees and sprinkle a bit of sugar over the top of your french toast
4) Bake uncovered for 20-25 minutes or until golden brown on top (this ensures that you're not eating soggy french toast)
5) Serve immediately with syrup and desired toppings