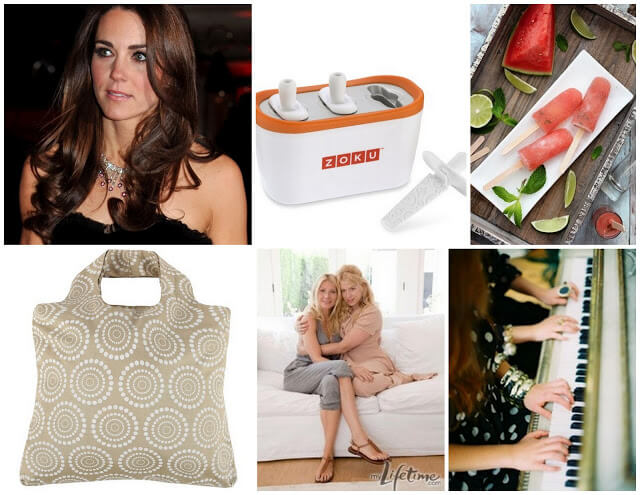 It feels like summer has officially arrived in Charlotte-- I'm looking forward to welcoming it this weekend.
We're attending a wedding on Saturday and I hope to channel Kate's gorgeous hair. I seriously can't get enough of her style; I especially love her tresses
Summer calls for popsicles and I have been eying this maker from WS. The review says the pops can freeze in as little as 7 minutes!
Wouldn't these be delicious for a party?
My sister got me the best birthday gift- this envirosax; I can't wait to tote it along with me to the pool this weekend
My new favorite show in TV is The Conversation, have you seen it? I wish Amanda de Cadenet was my best friend; she is a great host.
Hopefully I'll steel some moments to unwind and relax and perhaps play the piano; I've been trying to learn The Pretender.
Whatever you're up to this weekend, I hope it's a great one! xx