My Monday posts should really be called Sunday suppers because that is what I'm usually sharing. More often than not, these days, the weeknights are a blur of pieced together dinners.
It is so nice to begin the week with a meal to be savored and this one was. Grilled salmon on a bed of sauteed greens all topped with an incredible fresh herb sauce.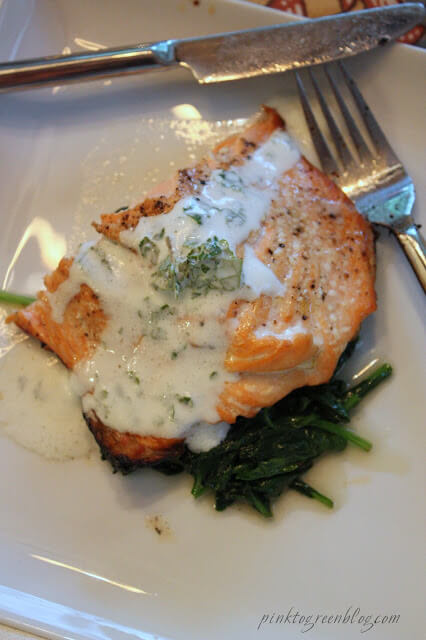 I adapted the recipe from from
Simple Fresh Southern
and I can't wait to try many more from the
Lee Bros.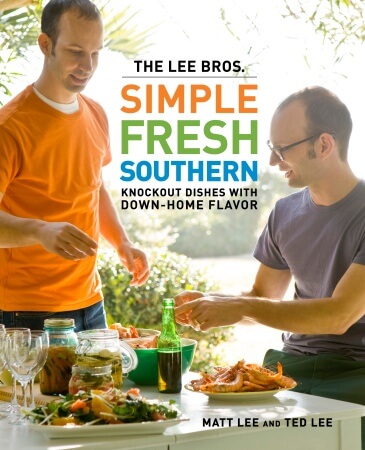 Salmon with Buttermilk-Mint Sauce
1/2 cup fresh mint, chopped
1/2 cup greek yogurt (the recipe calls for sour cream, but we were out)
1 lb skin on salmon fillets
1/8 tsp freshly ground black pepper
-Combine mint, buttermilk, creme fraiche, and 1/2 tsp salt in food processor. Pulse until thoroughly combined.
-Rub salmon with evoo, S&P and then grill, cook about 10 minutes per each inch of thickness in your fillet
-Meanwhile, wilt some leafy greens over a hot skillet and some evoo. I used spinach, but this could also be great with swiss chard.
-Serve salmon on top of sauteed spinach, with spoonfuls of buttermilk-mint sauce