The first time I went camping, with my now husband, I cried like a baby. True story. Hours into a thunderstorm, I rolled over in the tent and through tears I admitted to him that I wasn't as "outdoorsy" as I had let on.
Troop Beverly Hills
}. I married wilderness man. Fortunately, for both of us, we persevered past that initial camping experience together.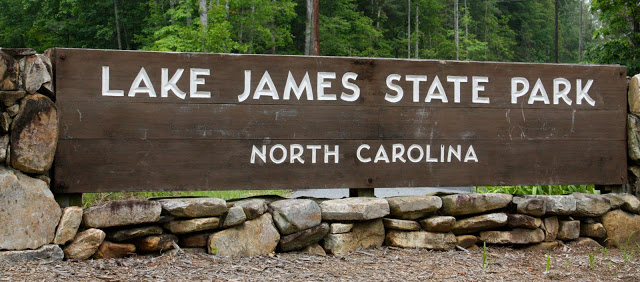 Years later, and many more successful camping trips in the bag, we set off this past weekend to Lake James with our pup in tow.
I'll be back next week with my regular recipe postings!