As soon as the temperature was warm enough to open the windows, I've been on a Mexican kick. So much so, that we've dedicated one night a week to shrimp or fish tacos. Of all my experiments, this recipe is by far my favorite to date.
Fresh, colorful and festive, these tacos are a must-make.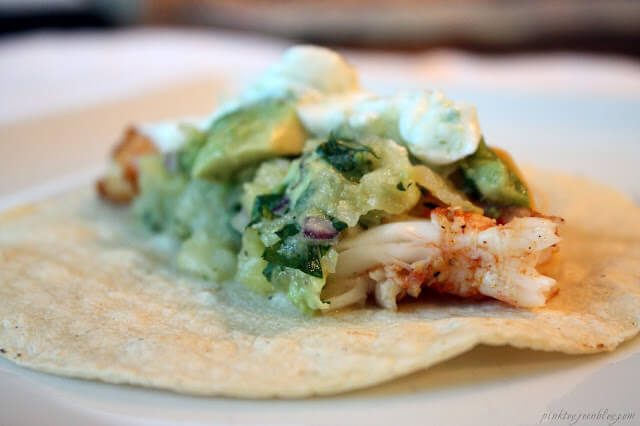 We took advantage of the gorgeous Charlotte weather this weekend and grilled our tortillas and shrimp, but this could easily be adapted indoors.
There is something about the flavors of each individual element of these tacos that make an incredible combination when put together! This is what you need:
1) Tortillas of your choice, corn worked especially well for these, in my opinion
2) Lite sour cream mixed with the zest of one lime and a squeeze of lime juice to taste
3) Pineapple salsa which is a combo of diced pineapple, cilantro, avocado, red onion, salt and pepper
4) Grilled shrimp, ours were tossed with Cajan salt and some Franks hot sauce before grilling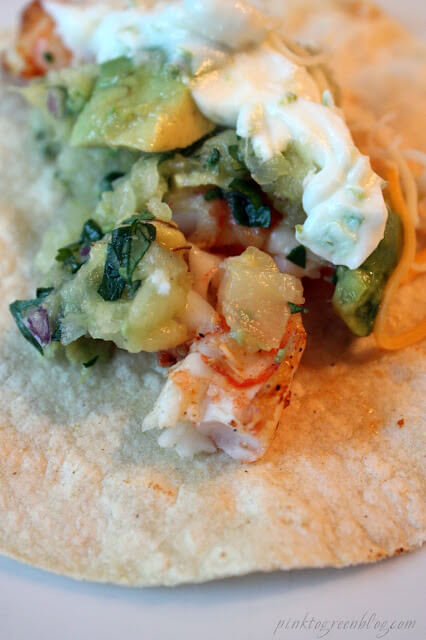 Combine and enjoy!