With all the great advice I've received from readers over the years, I like to consider you part of my design team! Your expertise is appreciated on my latest design dilemma...
Remember the living room before?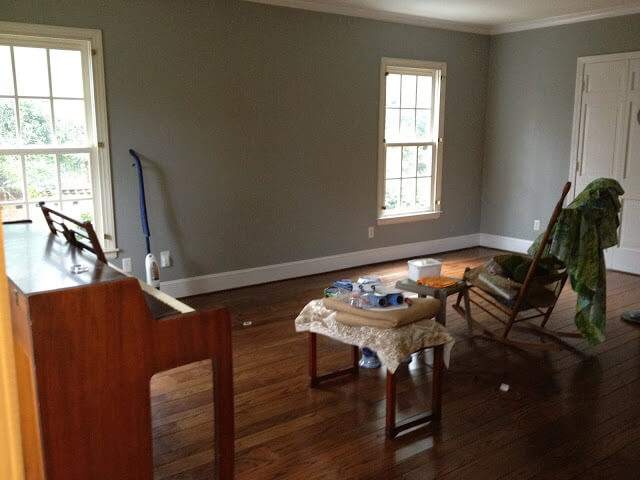 Here it is today.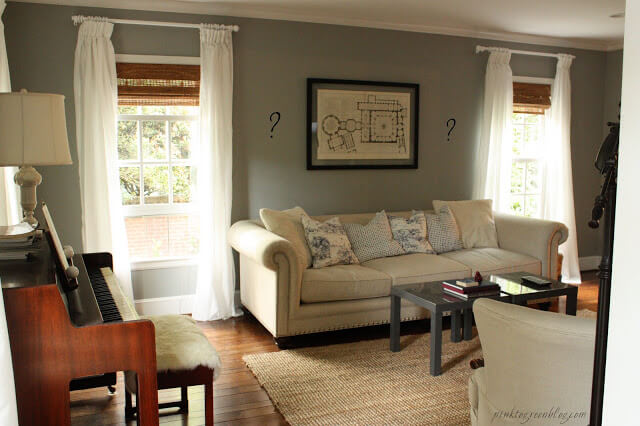 I love the progress we've made so far. But when we added the architectural print to the wall above the couch, I felt like something was missing. It's the design equivalent of fill in the blanks.... ideas?