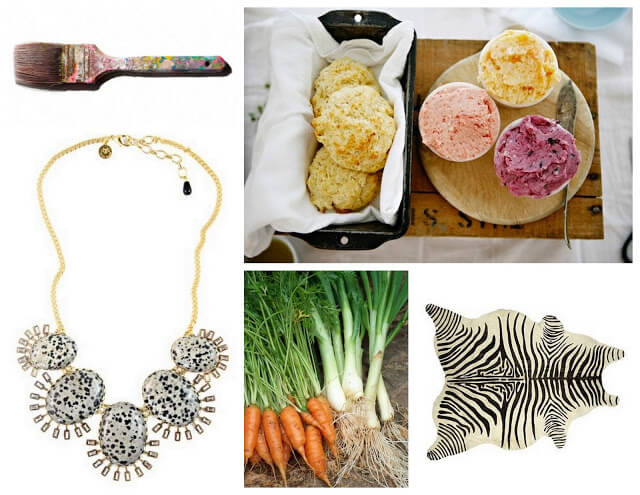 This Friday feels like a finish line at the end of a long race. I'm so looking forward to spending quality time with our visiting family and tackling some house projects.
I have a date planed with a paint brush to finish the trim in our living room
On the hunt for jewelry for an upcoming wedding, I came across this Loren Hope stunner
I'll be reading about gardening tips from this great site and start planning for our spring planting
Breakfast is fun to prepare for guests, these seem particularly inviting
This rug is on backorder until July; I'm hoping to find something similar...any tips?!
Wishing you a wonderful weekend! What do your plans include?