The last, but not least, room in our house to get some TLC is the living room. It has been sitting in despair for too long. Not to mention, it is a large space that could be better utilized than to just store the piano. I can't tell you how excited I am to create a space that we can entertain, relax and enjoy.
Here are some ideas of where I want to go.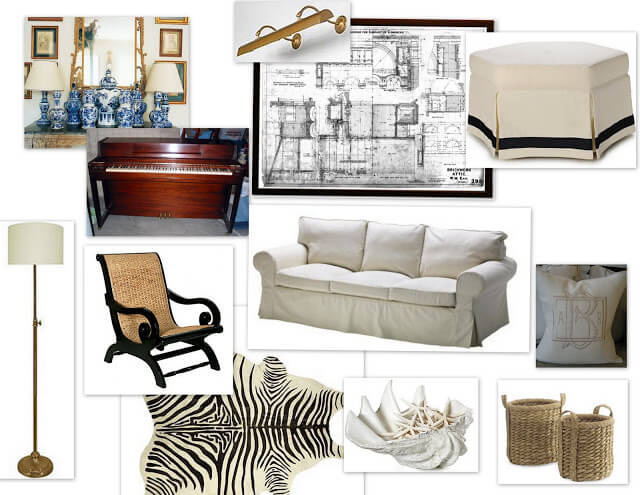 Here's the state of things right now; painting in progress.

Some lights are being put in soon and then furniture.... I'll keep you posted!