Thanks to my friends at
Rubbermaid
, I've added a collection of glass food storage containers to my kitchen. I'm in the process of phasing out the plastic containers we use for a number of reasons. Namely, for healthy considerations, as I've outlined below. Besides being better for me and the environment, glass containers are just plain better looking. Case in point, my breakfast... I mean, doesn't that just make you smile?
I've been really happy with this collection and can't wait to add more to it: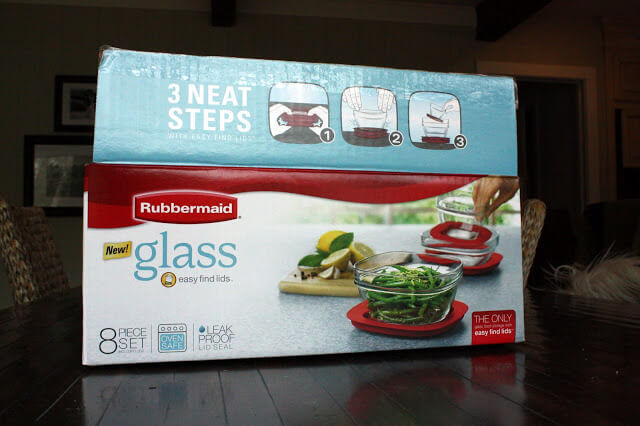 Perhaps you're thinking of making the switch? Here's the quick and dirty...
Why Eliminate Plasic Food Storage Containers:
Did you know that plastic food containers leach trace amount of plastic into your food? And heating food in plastic seems to increase the amount transferred.
While research disputes the healthy level of chemical "leaching" or "migration", two chemicals that are under heavy investigation are
bisphenol A (BPA) and a class of chemicals called phthalates.
Using glass food storage containers eliminates the risk harmful chemicals getting into your food, it is better for the environment and allows you to go from freezer-to-oven in a snap.
Quick Tips on Plastic Food Containers:
Look for the recycling code (#1-7) on plastic products:

Avoid: #1 PET, #3 PVC, #6 PS, and #7 polycarbonate.

Safer: #2 HDPE, #4 LDPE, and #5 PP

Do not heat plastic food containers, even if they say they are microwave safe
More Reading: