Giving my great-grandmother's chair a new life is one of my favorite house projects yet.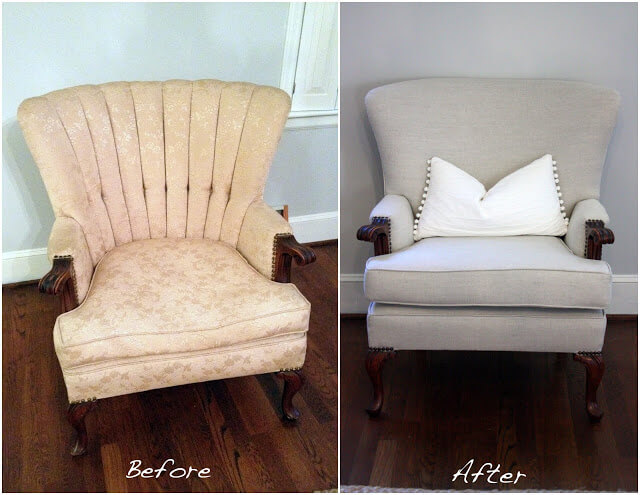 What I hoped for was a modern update without sacrificing the femininity of her chair and I think we were able to achieve just that.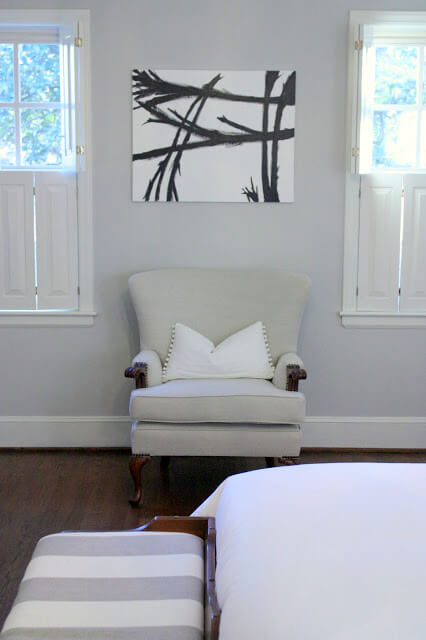 Right now, she is nestled on the far wall of our bedroom, but chances are musical chairs will ensue.
P.S.
Franz Klein
served as the inspiration for the new art in our room; it was my first attempt at painting an abstract. I'm so happy to have something up on the wall!
For more on our bedroom progress, click
here
.