May I make a cookie recommendation? I'd be remiss to not share the cookie that stole the show at our Christmas last year- Limoncello Macaroons. They are like bite-size pillows, full of flavor.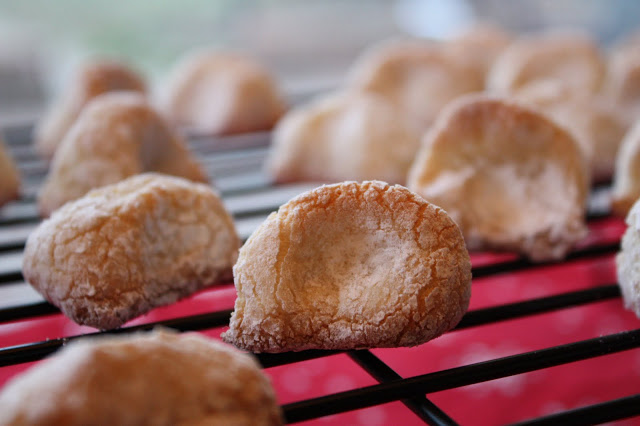 Recipe:
1 large egg white
14 oz of almond paste (be sure to buy almond paste not marzipan)
1/2 cup of confectioners sugar plus a generous amount more to dust surface
1/4 teaspoon of almond extract
zest of 1 or 2 lemons (approx 2 teaspoons of zest)
1 tablespoon of limoncello
1/2 teaspoon fine grain sea salt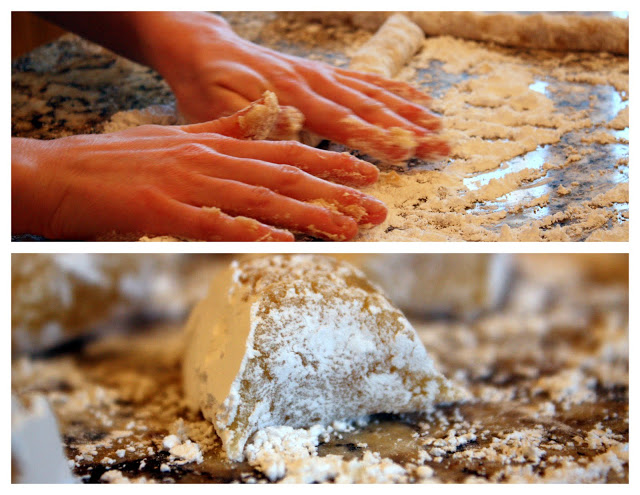 Directions:
1) Preheat oven to 350 degrees and line cookie sheets with parchment paper
2) Beat almond paste, egg white, confectioners sugar and almond extract together until blended (either by hand or with electric beater)
3) Add zest, limoncello and salt and mix to combine
4) Coat a clean surface with confectioners sugar and turn out dough. Roll into 3/4" thick logs, approx 18" long.
5) Cut into bit-sized pieces, approx 24" per log (see above)
6) Make sure each piece is coated in sugar and then place onto cookie sheet. Because they don't spread much you can crowd the sheet more than normal.
7) Let stand for 30 minutes
8) Bake until golden, approx 15 minutes