I'm going very simple with my Christmas decorations this year. First thing on my list was adding a wreath to our mantle. While I love the look of Magnolia wreaths, I didn't want to spend much, or wait for one to be delivered, so I decided to try my hand at making one. I promise, I'm the last person to tackle a difficult DIY, so I assure you this was easy.
These are the steps I followed:
1) Collect and wash leaves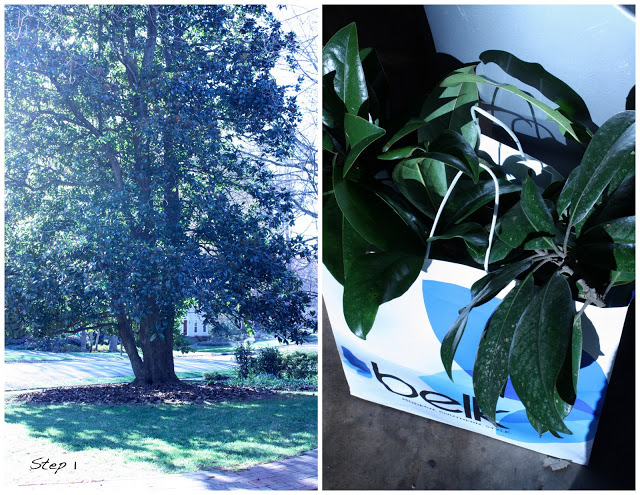 2) Using a grape leaf wreath form, layer magnolia leaves in co-centric circles until filled. Since patience is not one of my strong suits, I didn't want to bother with the hassle of preserving the leaves. I threw caution to the wind and added fresh cut leaves to a wreath form.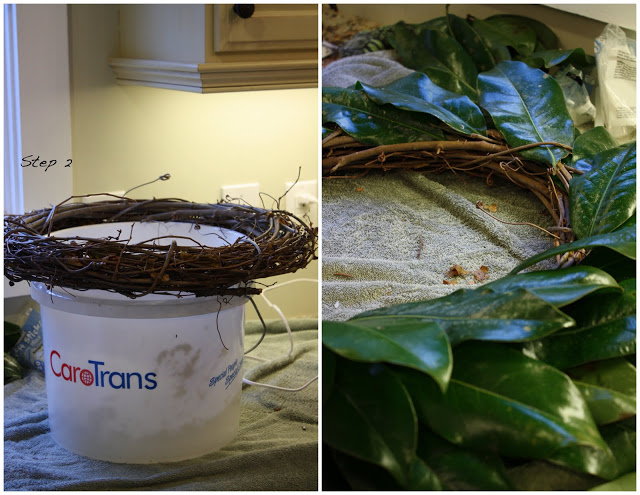 3) A half dozen glue sticks later, I added ribbon and hung her.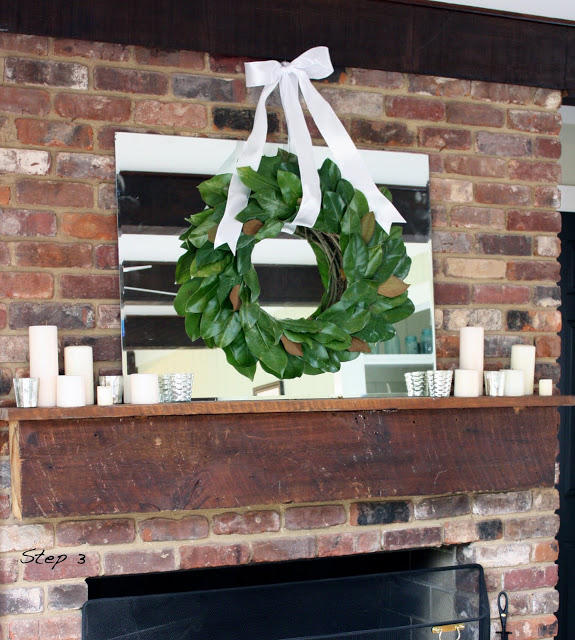 All told, I spent about $10 on this DIY and just for fun, here's a comparison.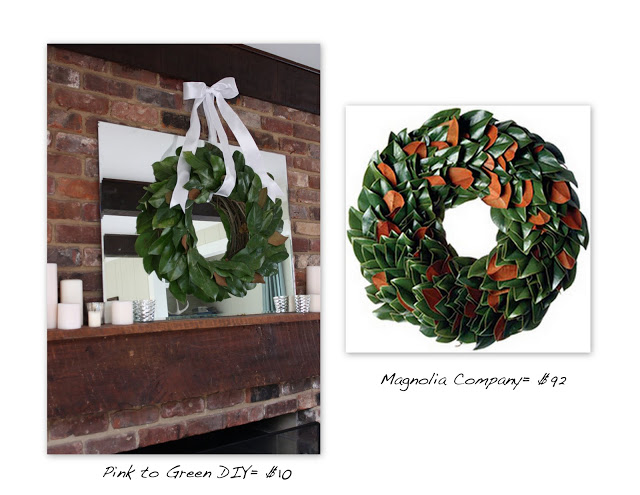 And since I know you guys like this sort of thing, here's the full room view.
I'll keep you updated on how long she stays green. I'm hoping that even if the color fades, it will end up looking something like this one from Pottery Barn.