If the entryway to your house is like an
amuse-bouche
, ours needed some sprucing. Over the last few months we've been doing small projects to give our foyer a mini-makeoever. Today, the space is more light-filled, polished and most importantly, personalized.
We added a four-paned, wooden storm door to bring in more light. After looking high and low, we found that the only place that carries this door in Charlotte is
Blackhawk Hardware
. I'm looking forward to having it open this year for trick-or-treaters!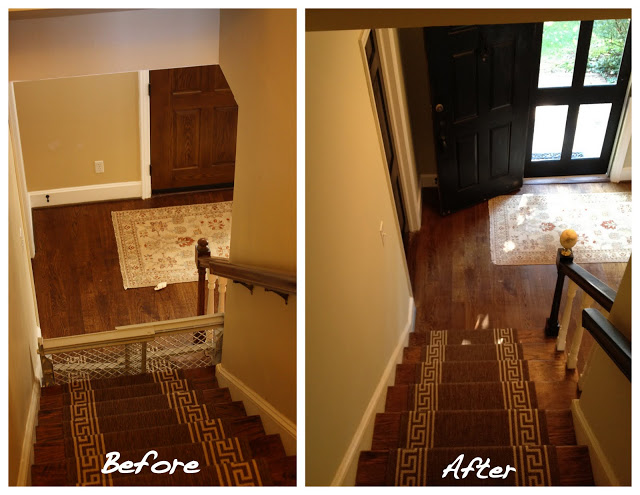 By far my favorite detail of the space is the newly added pineapple filial. It was a whopping $8 at the
Metrolina flea market
! It is marble and brass and since I am hoping to have it patina with age, I "un-laquered" the base. There are a few techniques I read about, but dousing it with rubbing alcohol seemed the easiest option, so that's what I did.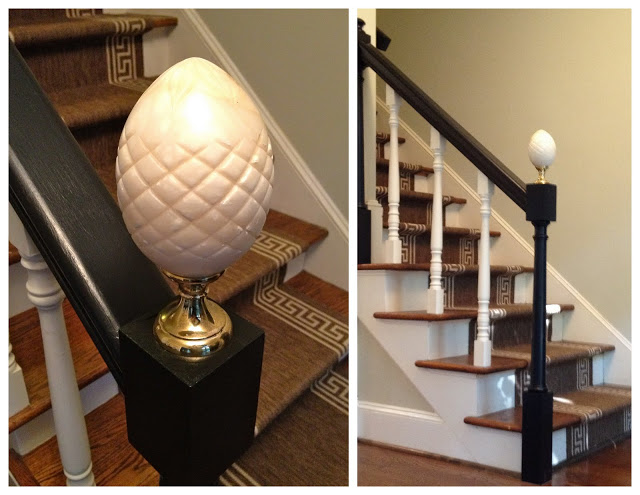 I'm still playing around with the styling of the console, but here is what I've got so far. The candle is worth mentioning- it is my friend
Meg's
Lagniappe
scent. I LOVE it and have a few scattered around the house for effect. The scent is unique, sophisticated and inviting; just the type of thing I want to greet my guests.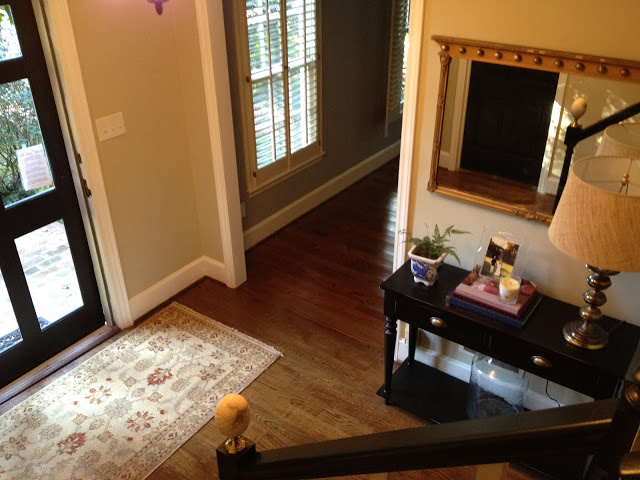 Speaking of greeting our guests, this guy loves to meet you at the door, can you tell?