Please excuse the multiple test posts that I send out yesterday evening; there has a been a problem with my RSS feed which has not allowed some of my readers to access my posts. Thank you
Elizabeth
for letting me know! The issue should be cleared up now, fingers crossed.
I'm behind the curve wishing all the Moms out there a Happy Mother's Day, especially, my mother and mother-in-law. I'm so lucky to have women like you in my life as an example.
We spent an amazing weekend with our good friends laughing and enjoying the weather. I think we had a few too many of
these
- so good, by the way. So I'll leave you with a simple, yet scrumptious meatless Monday recipe.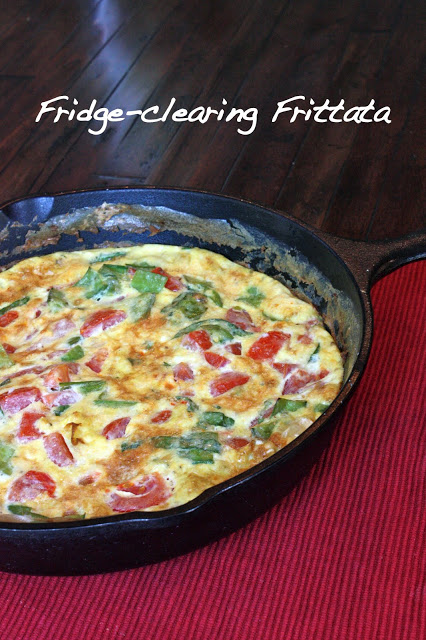 I loosely followed
this
recipe, because who doesn't want to make a frittata like an Italian Grandmother? I used the ingredients at hand, some cherry tomatos, parmesan and basil for fridge-clearning and delicous results.