Happy Thanksgiving!
I'm annually inspired by this holiday; not only because it centers around my favorite things-good food and family, but because of the feeling it evokes- gratitude. This year, I'm especially inspired to carry that emotion with me throughout the year.
Last weeks post
was a happy coincidence that got me thinking about the content of this blog, long term. Enter The Thanksgiving Project...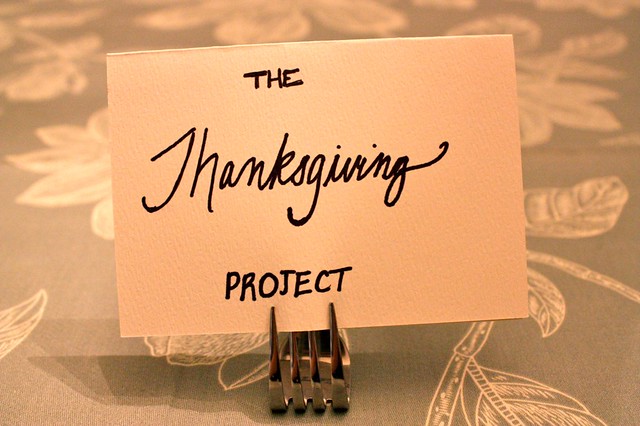 I've wanted to keep a gratitude journal for some time now, but never known how to get started. Starting now, commemorated with its namesake holiday, I'm going to make an effort to document and share, at least once a week, things that I'm thankful for big and small. It is easy to get caught up on the craziness of life or blogging about things to buy without taking time to notice all the things that there are to cherish.
In that light, I would like to thank each and every one of you who visit Pink to Green. I mean it from the bottom of my heart; I appreciate every comment and am so thankful to have readers who are so creative and inspiring.
Wishing you a very Happy Thanksgiving!
Xx
Megan
PS- If this project appeals to you, I hope you'll join in!