I've found myself censoring many of the details of this messy move. I've wondered, will you guys like the house if I show you the in progress pictures of non-matching bedding and ugly empty spaces?
Well then I was watching one of my
favorite shows
tonight and was reminded that this is all part of the process and what fun would it be seeing the end result if you didn't see the muck that we went through to get there?
In the spirit of celebrating the journey and not just the destination...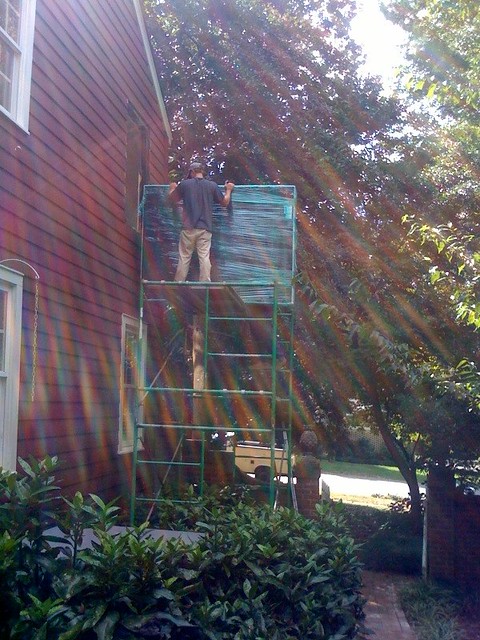 I give you a blurry picture of a giant step in the right direction...
our bed
made it to the second floor- in one piece! Not to mention that we had to cut open a portion of the house and take out a window, but this beast is in the house... for good. Here's to celebrating the victories both big and small and to many more stories to come.