I was in the mood to make something special for breakfast yesterday. Since the pup was awake at the crack of dawn anyway, I crawled out of bed and put together a meatless brunch. This is what greeted Mat when he came downstairs.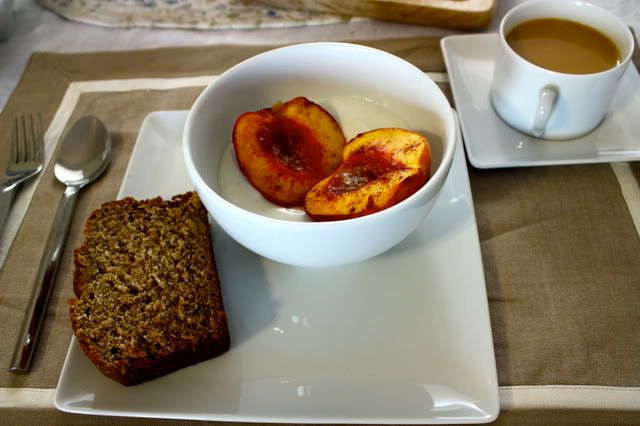 I'll breakdown the details for you; this was easy, I promise.
I started with some past perfect peaches and cut them in half and pitted each. With a topping of cinnamon and brown sugar and a pad of butter these went into the oven at 450 degrees for about 10 minutes. (A adapted this recipe from one of my favorite
cookbooks
)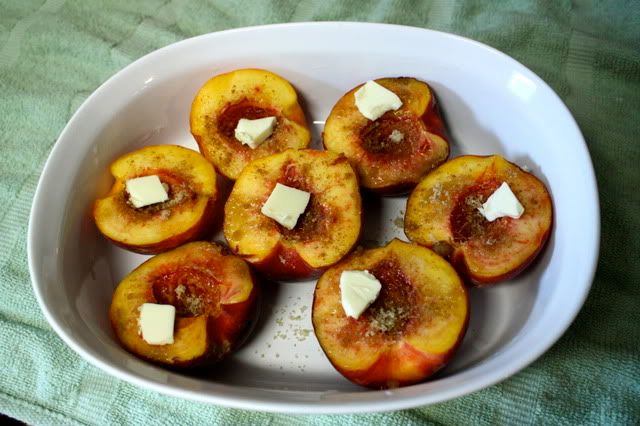 Then I dressed up some greek yogurt with cinnamon, agave and vanilla
And of course, some coffee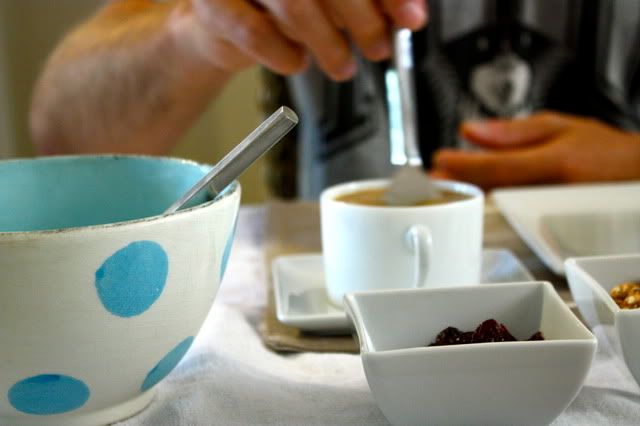 You can add whatever fixings that you like, we added some granola and dried cherries.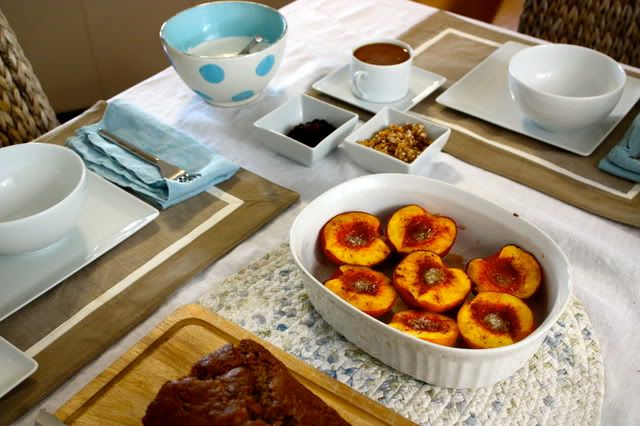 This was the perfect way to start the day; hope you had a great weekend too! xx