I admire my friend Meg for so many reasons and am thankful to have her guest blogging today. Meg is the interior designer behind Houston based, LeSueur Interiors, blogger and dear old friend...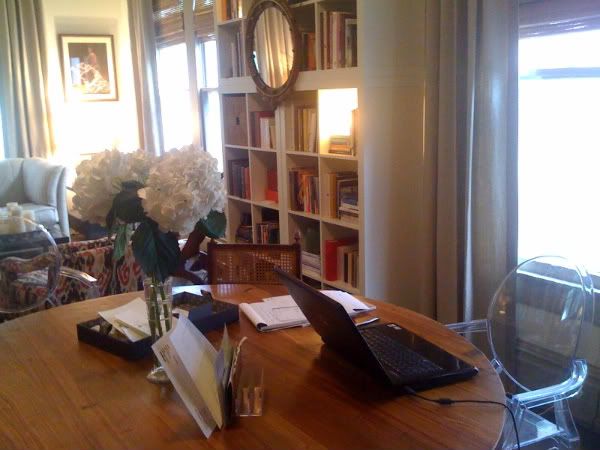 Hi I'm Meg from LeSueur Interiors! Megan and I go way back; in the '90's we were buddies during elementary and mid
dle school where we lived outside of Chicago. Even back then, the two of us were into upcycling and recycling. I can remember that we used to rent old Seventeen magazines from the library; we made plenty of 'home remedy - kitchen ingredient' face masks from those old magazines! We also cruised around on our bikes to garage sales in our neighborhood to search for treasures on the occassional Saturday morning. I have fond memories of those times! To this day, in my own house, I still prefer to use recycled materials and 'upcycle' whatever I can.
Welcome to my home, I would offer you an iced tea or a cocktail if you were here in real life! For those of you who have been following me for a while, you may remember that I saved these midcentury chairs from a dumpster. Of course with a little TLC (and new Lee Jofa fabric) they've become the stars of my living room.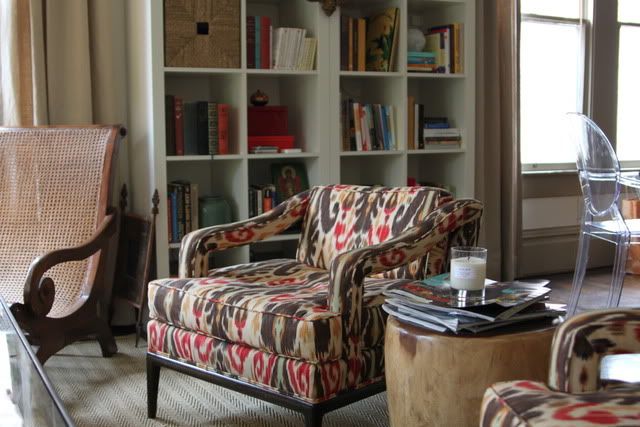 I found this American Federal mirror at a thrift store for nothing! Nothing a little touch up paint couldn't fix!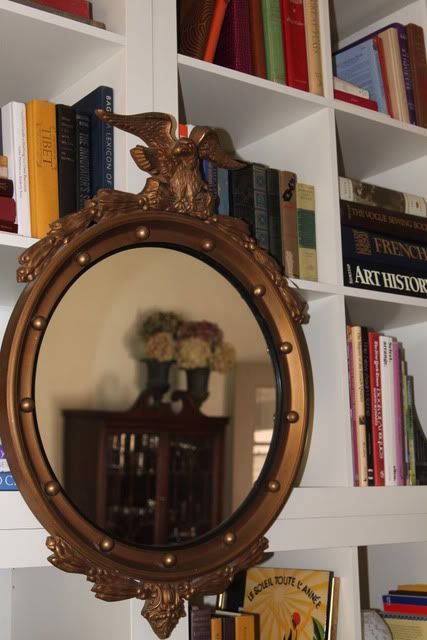 This pastel painting (which I refer to as my Senorita) was nabbed at an estate sale.
Being from Louisiana, I just have a thing about tortise shell. I found some stinky shells at Round Top for $15! Steel wool, bleach, polyurathane - looks as good as new. (ps, those side tables below I picked up off the side of the road for $20 in my neighborhood, black lacquer and anthro pulls to finish them off)
Finally this gilt lamp was one of my lastest estate sale finds, it had chandelier crystals dangling all around (those came off), a new linen shade went on, and voila!
I hope this inspires you to pop by some garage sales and thrift stores. You never know what you might find that you can bring back to life to dress up your house!