I have a few brightly colored scarves that I love, but struggle to incorporate into my wardrobe.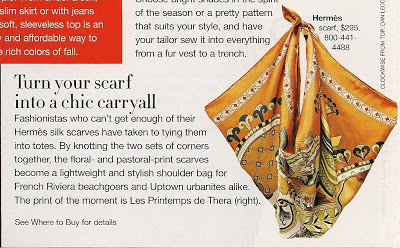 This idea is as pretty as it is utilitarian, plus it would save a lot of space in a suitcase. I'm scouring for vintage
here
, but please let me know if you have any other suggestions?!