Ah, the glory of watermelon season! I can't seem to get enough of its juicy goodness this year; perhaps it's because I've gathered so many new ways to use them. In celebration of this festive fruit, below are some of my favorite inspirations:
I've been making batches of watermelon salsa nonstop; a fine dice of watermelon, cucumber and red onion sprinkled with S&P and you've got a very refreshing summer side.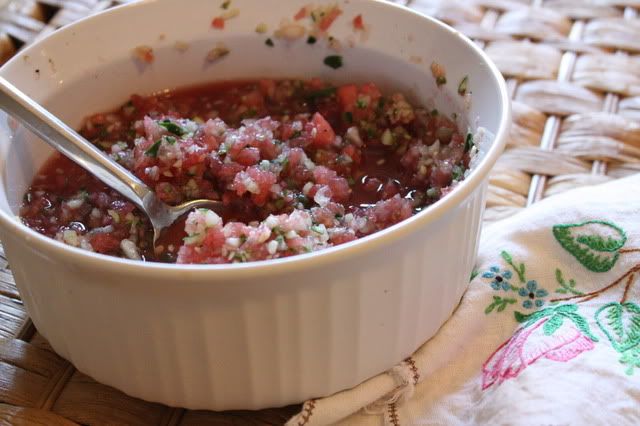 These spiked watermelon popscicles would have been perfect for the 4th of July, but I'm sure I can find another excuse to make them this summer!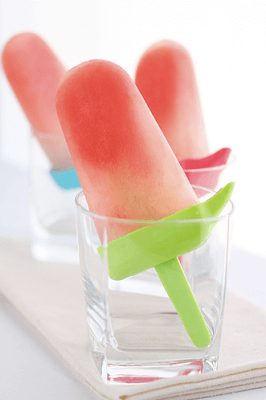 I've been making many versions of this salad with amazing results- so refreshing.
I've also been inspired by non food related watermelons...
If I had a little girl to dress,
this
children's classic would be a summer staple- how cute!
And doesn't this watermelon hued setting look like the perfect place to enjoy a summer meal?
What is your favorite way to use watermelons?