Since my new years
resolution
was to slowdown and enjoy the little things; I'll share with you something new in our home that makes me do just that.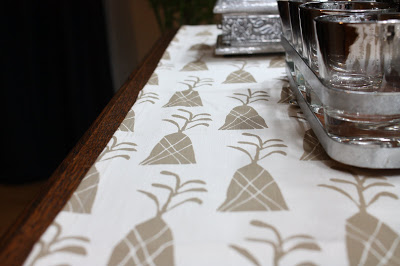 The graphic print table runner that now adorns our hutch was a gift from my sister-in-law for Christmas. Kristen has been globe trotting to and from Africa for close to a year working for an organization called
New Perimeter
. Most recently, on her trip to Namibia, she brought us back this beautiful handmade runner and it makes me pause every time I see it.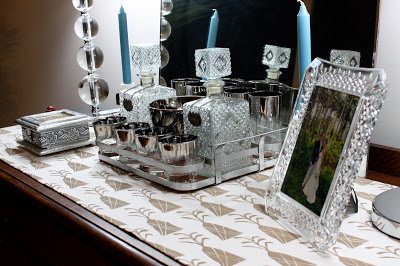 Listening to the stories of the women that Kristen has been exposed to through her job, I'm reminded to be grateful for all that I have. I'm also thankful for having such admirable family members- check out
New Perimeters
website to learn about their inspiring projects. Hope you all have a wonderful weekend!