The chambray shirt has been on my radar for a while as the perfect weekend warrior staple; the Jcrew version caught my eye about a year ago when this came out.
Then look how cute this vintage styling is for a casual look.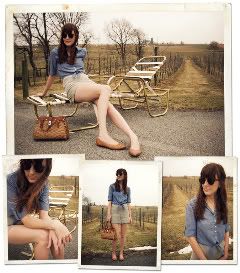 But only recently have I started noticing it's full professional potential.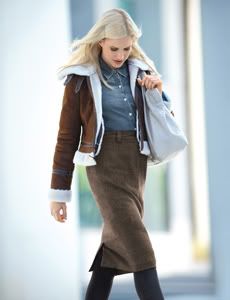 I don't know about going this far, but when D&G pairs chambray with ruffles, you can be confident that throwing it on with wild abandon will give you a fashionable look.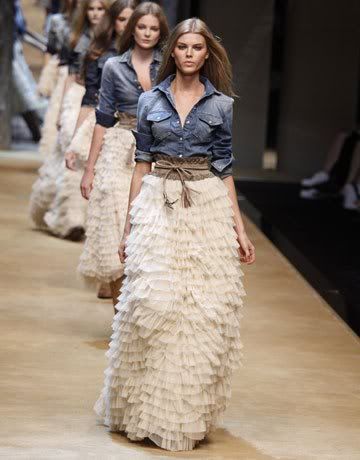 I love that this classic is making a comeback in a big way!