Have you ever been watching a movie and been so distracted by the set design that you loose focus on the plot? While enjoying the new Judd Apatow movie,
Funny People
, this weekend- I fell in love with home of Leslie Mann's character (could she be any cuter, btw).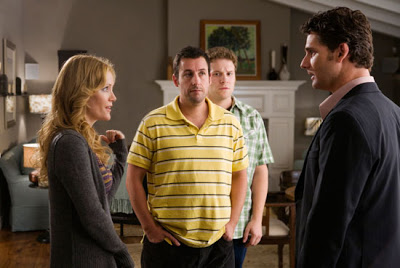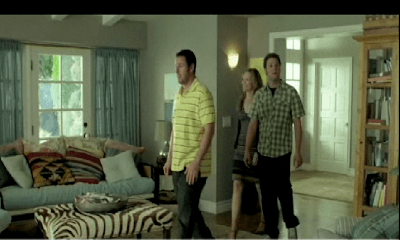 I've furiously googled to find images but only found a few and they just don't do it justice. Set in Marin County, the space has a California feel that is looser and less structured than what I usually gravitate towards. However, it has become my official inspiration for decorating our new place.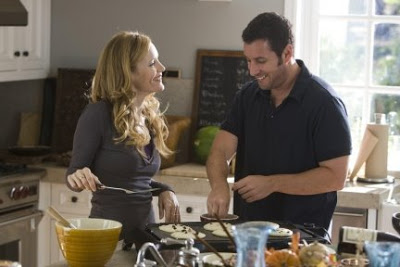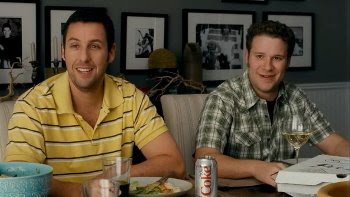 What I'm most drawn to about the space are the layers of pattern used throughout; it feels unabashedly homey and warm yet dressed up enough to not scream beach house. I love the color palate, the picture wall and the copious amount of accent pillows.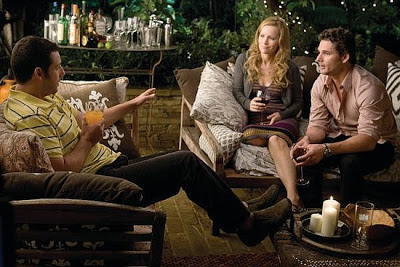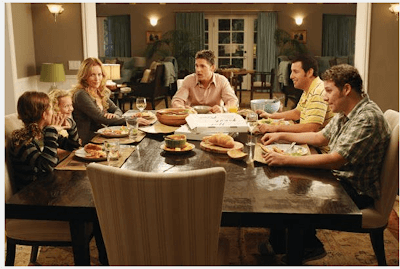 Did you see the movie? What did you think?