The muted, windblown, rain-filled weather that greeted me this morning begged for some inspired dressing. I don't know about you, but putting on something I love somehow makes a dreary day a little less so.

I love pearls. And I love broaches. (Carrie Bradshaw's flower pinning phase was my favorite style moment on SATC )

So today, that's is where I started...

Three strands of imperfectly perfect pearls that I love to pile on together.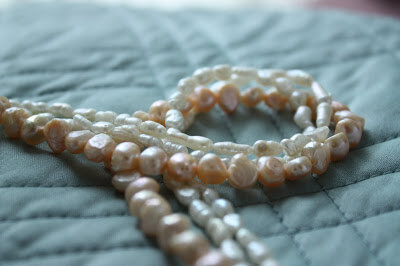 And two of my favorite
little pins
.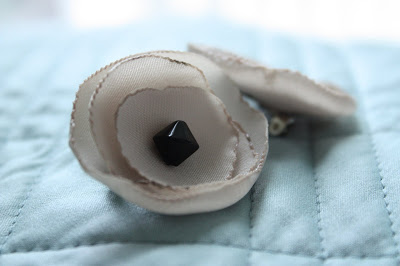 In the end I think I found a perfect marriage of the two and a whole new look.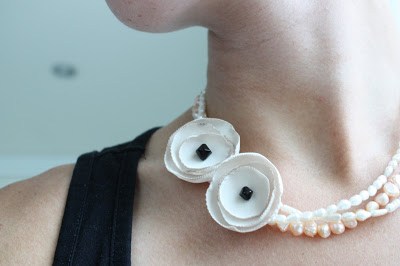 More conscious than ever that reworking my wardrobe and making new life for old items is a green style tenant, I think I've found my new favorite way to recycle.