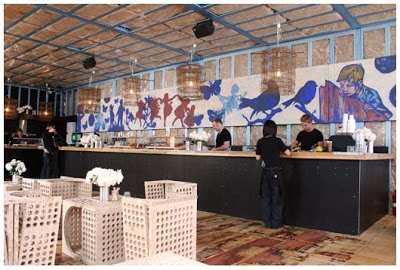 The Greenhouse by Joost is one of the most impressive examples of sustainable design that I've had the pleasure of coming across since I
became interested
in such things.
Until the end of January, Melbourne is playing host to this thought provoking art installment/ restaurant that showcases the premise that one mans trash certainly can be turned in to a treasure.
I was drawn in by the details: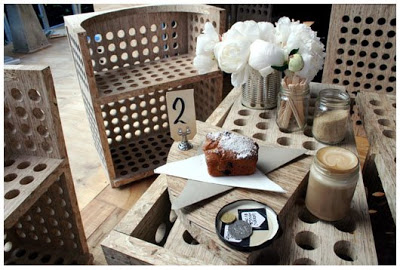 Vintage wearing waitresses serve coffee in recycled mason jars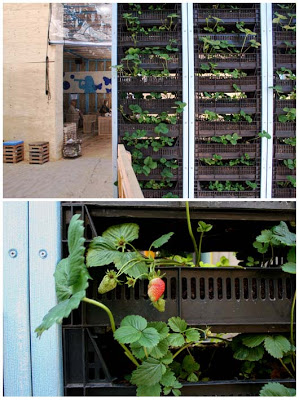 Strawberries are picked straight from the wall and onto your plate.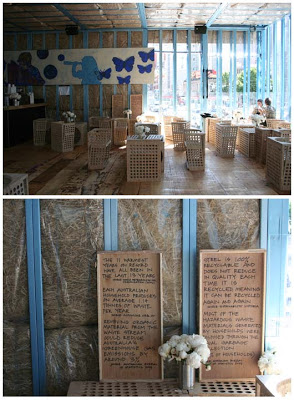 The building is made from a 100% recycled steel frame and straw bales which are one of the worlds biggest and most problematic waste products.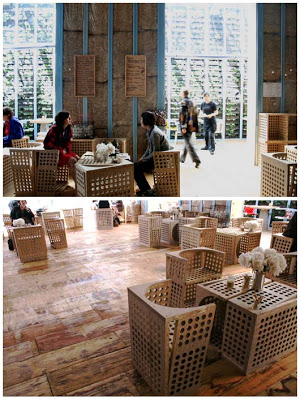 Floors were made of deconstructed shipping crates, tables of redundant fire hydrants and chairs of repurposed street signs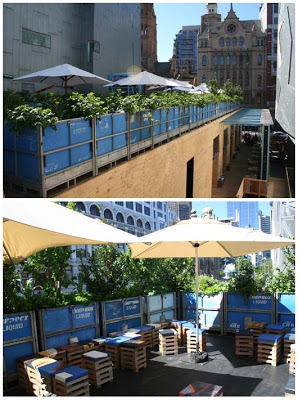 Joost's vision is to inspire people to consider the life-cycle of the things they consume which is precicely what it did for me.