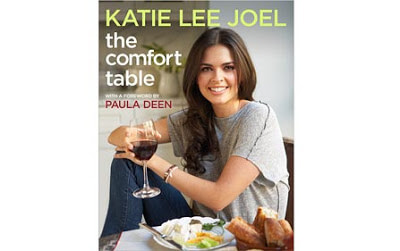 I'll be making the following recipe this week with goodies I picked up at the markets this weekend...
katie lee joel's healthy granola
· 3 cups rolled oats
· ½ cup unsalted hulled sunflower seeds
· ½ cup unsalted hulled pumpkin seeds
· ½ cup flaked coconut
· ¼ cup wheat germ
· 1 ½ cups chopped unsalted mixed nuts (almonds, pecans, walnuts, Brazil nuts, cashews, etc.)
· 1 teaspoon ground cinnamon
· ½ teaspoon kosher salt
· 4 tablespoons (½ stick) unsalted butter or canola oil
· 1/3 cup pure maple syrup
· 1 teaspoon pure vanilla extract
· 1 cup chopped mixed dried fruit (raisins, cranberries, dates, apricots, figs, prunes, etc.)

The Recipe:
Preheat over to 350º. In a large bowl, mix together the oats, sunflower and pumpkin seeds, coconut, wheat germ, nuts, cinnamon, and salt. In a small saucepan melt butter in the maple syrup over low heat. Stir in the vanilla. Add to the oat mixture. Add 2 tablespoons water and stir until well combined. Spread the granola evenly on a large baking sheet. Bake for 30 minutes, stirring at 10-minute intervals to ensure uniform baking, until golden brown. Remove from oven and cool in the pan. Stir in the dried fruits.
BTW: When completely cooled, place in an airtight container. Granola will keep at room temperature for 1 to 2 weeks. It also freezes well for future use.